Kontakt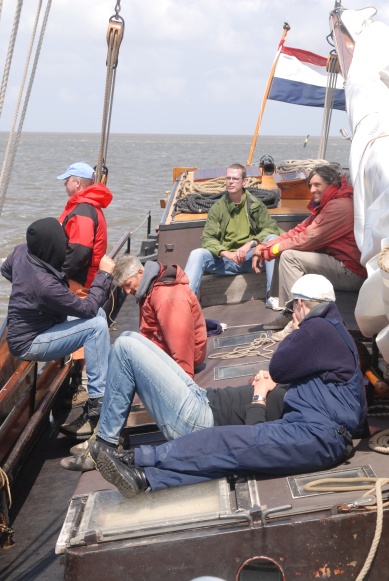 Segelschiff De Vlieter
Jan Rijswijk
Ubbo Emmiusstraat 19
8602 AW
Sneek
Niederlande
T +31 653 26 14 09
T +31 515 41 10 71
Memory of Holland
Thinking of Holland
I picture broad rivers
meandering through
unending lowland:
rows of incredibly
lanky poplars, huge
plumes that linger
at the edge of the world;
in the astounding
distance small-holdings
that recede into space
throughout the country;
clumps of trees, town-lands,
stumpy towers, churches
and elms that contribute
to the grand design;
a low sky, and the sun
smothering slowly in mists, pearl-gray,
mother-of-pearl;
and in every county
the water 's warning
of more catastrophes
heard and heeded.
Hendrik Marsman (1899-1940), 1936. Niederländische Dichter.
Übersetzt durch den Irische Poet Michael Longley (Belfast, 1939).